Introduction
Music Collector allows you to catalogue your box sets as individual albums then link them together as a box set.
If you're looking to add a box set of multiple albums, we advise to not add them by barcode, but rather add all albums from the box set separately by Artist/Title, and then bind them with the box set feature.
Adding a Box Set
To create a box set, you must first add the albums from the box set to your collection.
Use the Add from

CLZ

Core screen to add each individual album by Artist/Title.
Select the albums that are part of your box set by holding

CTRL

and clicking.
Click menu Edit > Edit Multiple Albums.
Click the Edition tab then enter the name of the box set into the field.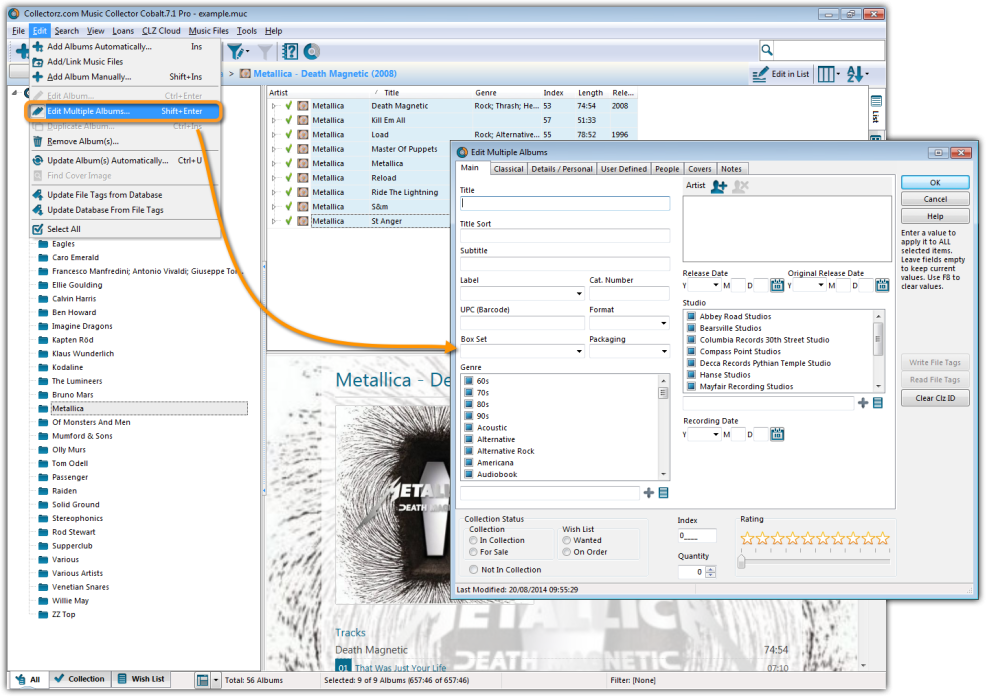 Your box set has now been created. When you select one of the albums from the set, more information will be displayed in your Details Panel of that album.
If you want to add more information to the box set, including a picture, then use the EDIT function as explained in the next section.
Editing a Box Set
After creating a box set, you can add additional information to it. Here's how:
Click Tools > Manage Pick Lists
Click on Box set in the left hand panel
Select the box set you wish to edit, then click the edit button (blue pencil)
Add the information you want (and a cover if you like) and hit OK when you're done.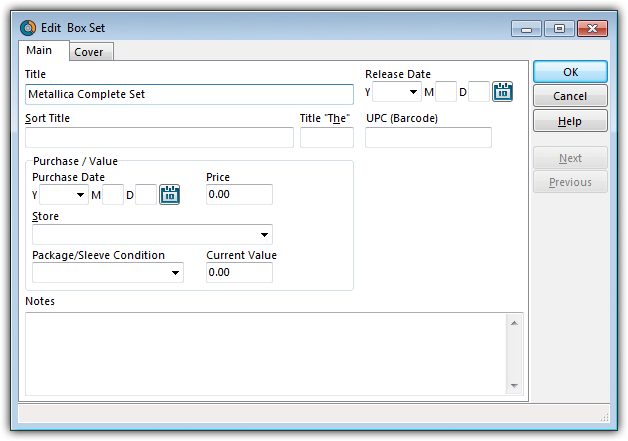 Information defined here will be shown in your Details Panel of all albums from that box set.