Scanning comic barcodes is the easiest method of adding new comics to your app:
tap the blue "+" icon at the bottom right of your screen
in the Add Comics screen that opens, switch to the Barcode tab at the top
point at the barcode until it scans and the comic appears in the queue
tap the Add to Collection at the bottom and you're done!
Of course, there is more to it. Some tips:
Select the correct Scan Mode! (+0, +2 or +5)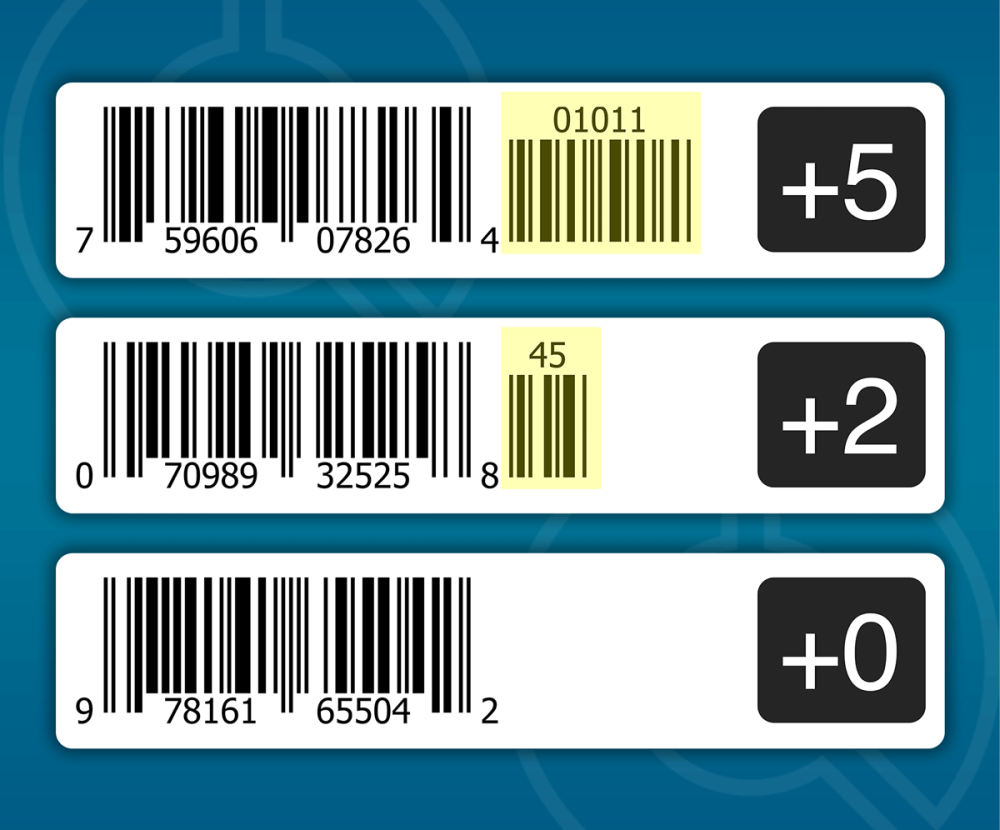 The number (0, 2 or 5) indicates the length of the barcode extension (see image below).
+5 is for barcodes with a 5-digit extension, used on most modern comics
+2 is for barcodes with a 2-digit extension, used on modern comics by some publishers.
+0 is for barcodes without an extension. These types of barcodes are seen on older comics and

TPB

s that have

ISBN

barcodes.
Selecting the correct mode is essential for getting the best results (or any results at all).
For instance, if you select +5 on barcodes without an extension or a 2 digit extension, it just will not scan.
Also, when selecting +0 on barcodes that do have an extension, it will only scan the first part, which will give you multiple results or even wrong results. In any case, it won't give you the exact comic you scanned.
No results after scanning? Try searching by Series title!
If your barcode scan does not give you any results, that does not immediately mean your comic is not in our Core online comic database. It may be there, but without the barcode listed. So in case of no results, always try a title search on the Series tab!
Finally, some tips for scanning in general
If you have problems scanning, try varying the distance between the camera and the barcode. Start close then slowly pull away, the sweet spot may be further away than you expect. A sharp, focussed image is more important than having a large barcode on screen.