Unlock Music Collector out of Trial Mode
When the program thinks you're in Trial Mode (or you get a "Trial Expired" message) but you do own an update plan, you can unlock the software with your CLZ Account's username and password.
Start Music Collector
The "Trial Expired" / "Trial Edition" screen appears.
At the bottom of this screen, click Unlock Software (or if this screen has closed already, click menu "Buy" then "Unlock Software").
At the top of the screen, enter your

CLZ

Username (or email address) and your

CLZ

Password and click the Login button
The program will now connect to the Collectorz.com server to download your Cobalt License and Update Plan Expiry Date.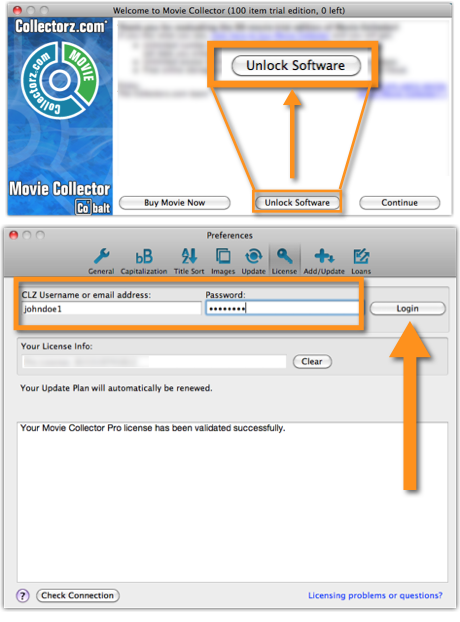 If you don't see an option to unlock the software
It may mean your software is already unlocked. To verify this, click on menu "Tools > My CLZ Account" and read what the screen says there.