CLZ Games has a couple of view modes for your items.
List: Shows a small thumbnail of your game, the title and a couple of other pre-selected fields.
Cover Wall: View your collection by cover image.
Cover Flow: Shows the covers of your games in a row. Swipe through to browse!
Switch views on iPad
To switch views on iPad, tap one of these three buttons: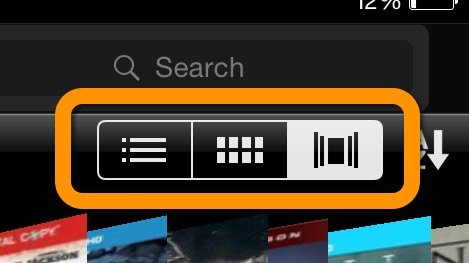 Switch views on iPhone
To switch views on iPhone, tap the switch button bottom right of your phone.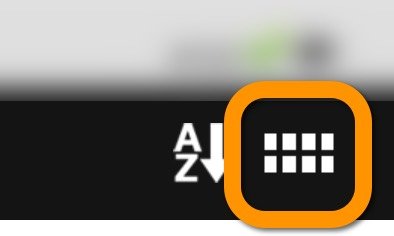 While in "Cover Wall" view on iPhone, hold your phone sideways (landscape mode) to activate "Cover Flow" view!