Search Settings
Click the Settings icon in the top right corner to access the Settings screen. The settings screen allows you to control the functionality of the Add Automatically screen as well as controlling what information is (or is not) downloaded.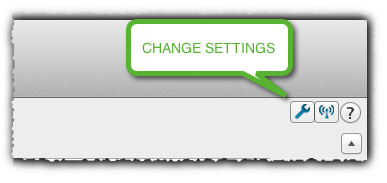 Go to "Data and Images" to find the settings.
The Data and Images section allows you to control the download settings for data and images and change the data language of plot information provided by our central database.
Add/Update Settings
The "Download settings for data and images enable you to control which fields are downloaded or updated. You can apply different settings for adding and updating.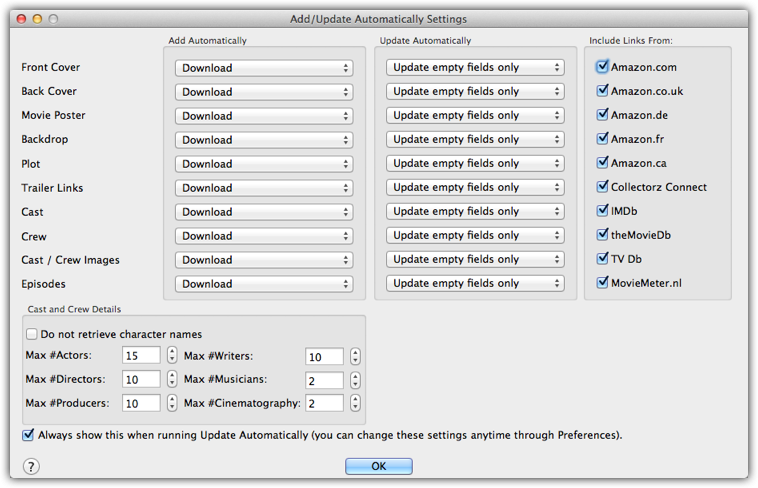 Add Automatically:
Leave Empty – Does not download anything
Download – Downloads data from our central database (if available)
Update Automatically:
Leave as is – Leaves the existing information, does not download anything
Update Empty Fields only – If data is missing from the selected field, it will be updated, otherwise it will not be changed
Replace Current Data – Replaces your existing data with the information from our central database
Cast & Crew Details
The details tab allows you to control the maximum size of the Cast and Crew information that is downloaded. If you don't want to receive any information for a particular cast/crew member, set it to zero.
Include Links From:
When you add amovie, Movie Collector will automatically add links to the entry in your database. These links are generated automatically based on the title you search for. If you prefer not to receive these links, or you wish to limit the amount provided you can do so via this screen.