CLZ Comics has 2 view modes for your comics:
List: Shows a small thumbnail of your comic, the title and a couple of other pre-selected fields.
Cover Wall: View your collection by cover image.
Tap the 3 dots icon in the main screen and then "Switch View" to switch to List or Cover Wall: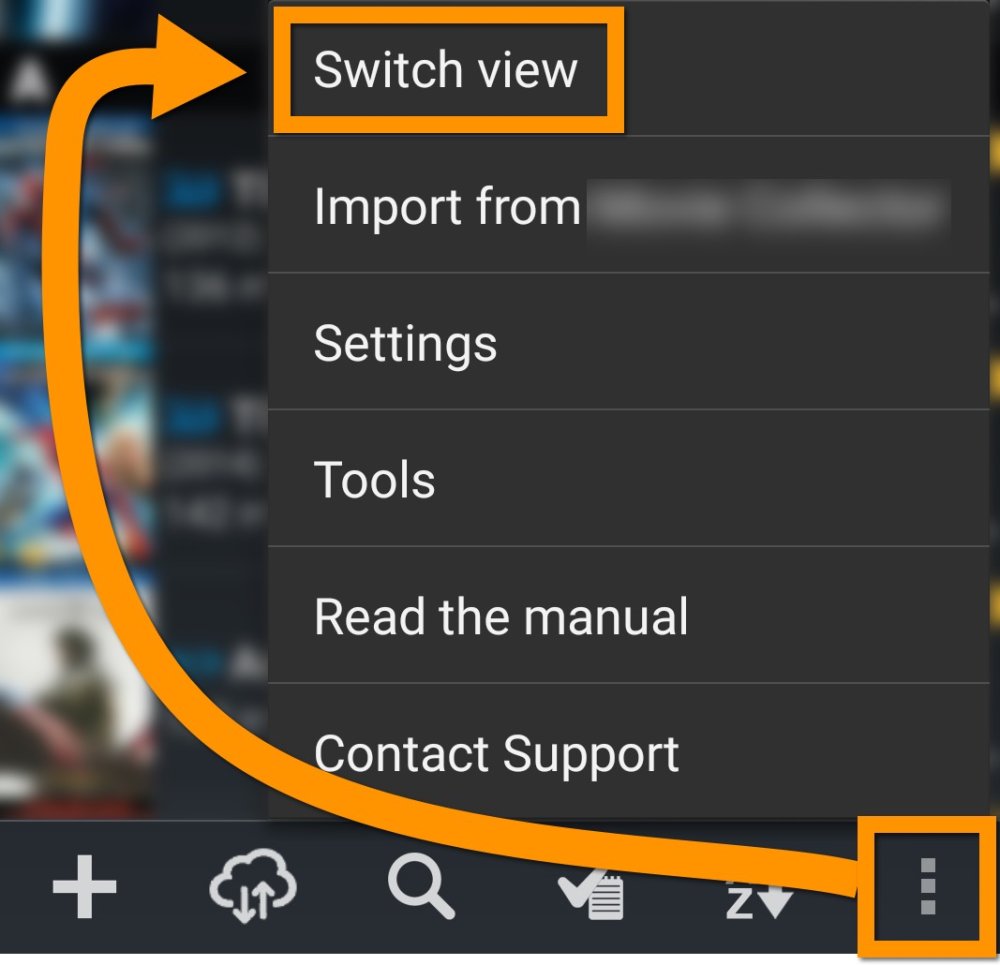 Thanks for your feedback.